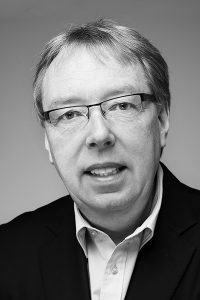 Dr.
Gerard O'Hare CBE, who has over thirty years experience in the property industry and is regarded as one of Northern Ireland's most successful business entrepreneurs, founded the company, in 1996. Dr. O'Hare is also a visiting professor at the University of Ulster, School of the Built Environment and the prestigious Harvard Graduate School of Design, USA and was awarded an honorary Doctorate of letters for his involvement in and dedication to the championing of public private partnerships and urban regeneration.
Parker Green is an established property development and investment company, headquartered in Newry, Northern Ireland, with an international reach and the tenacity of a family business.
"A strong desire to positively influence the process of change in rural and urban environments"
Dr. Gerard O'Hare, Managing Director, is joined at Parker Green by a multi-disciplinary team, passionate about creating innovative and energising spaces that enrich the lives of those who visit, work or live in them. From conception through to completion, the Parker Green team design, develop and deliver schemes that closely encompass the character, history and spirit of the communities in which they are built.
Beginning with the refurb of just one single shop in a small town in Ireland, to developing a series of commercial, retail and mixed use developments across Ireland, north and south; and our investments in Poland, Slovakia, Hungary, the Czech Republic and USA – Parker Green has built up a wealth of experience and knowledge in the 20 Years that we have been in business so far.
Indeed, long after each project is complete, our dedicated Estates Management team remain fully committed to nurturing these great spaces and provide consistent operational support to tenants and stakeholders; while our creative people continue to consider ways to make them even better.
Driven by a strong desire to positively influence the process of change in rural and urban environments, at Parker Green we break boundaries to consistently attain excellence in the design, construction, and planning of everything that we do.
Top